Given the times we're in, it's no revelation to say that immediate and personalized customer service is essential. However, which method is more effective: the live chat on your website or a messaging app like WhatsApp? Both solutions have their pros and cons, but our experience suggests that live chat might not be the best choice. Let's delve into it.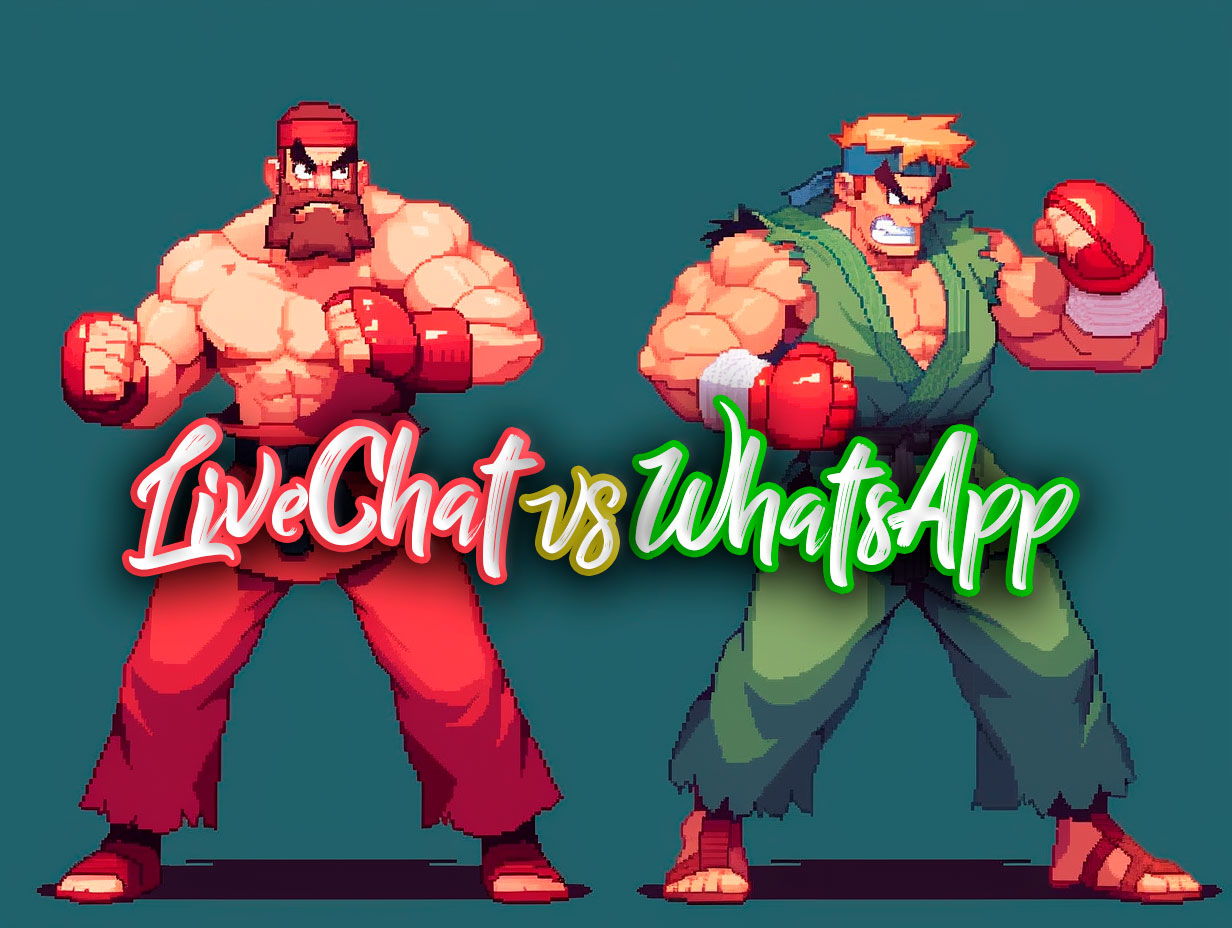 Main Weaknesses of Live Chat:
Impersonal: Some users might find live chat to be impersonal or robotic, especially if preset answers are used. The interface often lacks warmth and personality.
Mobile Platform Incompatibility: Some live chat systems may not work properly on mobile devices, which is concerning given the rising use of smartphones.
Time Zone Issues: If your business can't provide 24/7 support, some customers might be left unsatisfied if they need help outside of business hours, as no one likes waiting for a response.
Resource Demands: To offer effective live chat service, you'll need staff available to respond to customer inquiries in real-time.
Quick Response Expectations: Since live chat is instantaneous, customers might expect swift replies, which can put pressure on your customer service team.
Not Senior-Friendly: Older individuals, especially those over 50, often struggle with understanding and using live chat, leading to a confusing and often frustrating user experience.
Main Weaknesses of WhatsApp and Other Apps:
Intrusiveness: Even though the app allows for quick and personalized communication, it can be seen as intrusive in a personal communication channel.
Account Bans: If we don't use these apps responsibly, it's easy for our account to get banned, especially if users report our account for misuse. Apps like WhatsApp have strict usage policies aimed at user protection and spam prevention.
Joinchat is perfect for addressing these challenges, as it draws the user in and makes it easy for them to click the contact button. This means the user voluntarily decides to reach out to our company, avoiding that feeling of intrusiveness. However, it's important to understand that user permission must be obtained to continue sending them messages beyond their initial inquiry. For this, Joinchat includes an "opt-in" feature, allowing customers to expressly give permission for further communications.
Pros of Using WhatsApp and Other Instant Messaging Apps:
Familiarity: Many customers already use WhatsApp daily, making it an easy and comfortable transition for customer service.
Personalized Communication: WhatsApp allows for more direct and personalized communication with customers, enhancing the customer experience.
Mobile Functionality: WhatsApp works seamlessly on mobile devices, a plus in today's smartphone-dominated era.
Asynchronous Messaging: Unlike live chat, WhatsApp allows for asynchronous messaging. This means customers can send a message anytime and await a response without staying active in the chat.
Automation: With WhatsApp Business, certain aspects of customer communication, like answers to frequently asked questions, can be automated, boosting efficiency.
Conclusion
Both live chat and WhatsApp have their strengths and weaknesses. Choosing between them will depend on the specific needs of your business and your customers. If you're still unsure, we offer a simple solution: install Joinchat for free and try it out for a week. You might be surprised by the results.
You can start with the totally free version, and if you need premium features you have it from only 6€ /month