WhatsApp is the most popular messaging application in the world and that is why we first implemented it in our Joinchat plugin, however, not everyone seems to be happy with WhatsApp. The application recently updated its privacy policy to clarify how it manages its data within the Facebook family of applications and products, forcing users to accept it if they want to continue using the App. This has not pleased many and has caused discomfort among a considerable number of users, so if you are one of those who prefer to move to a more personal or secure messaging application, here are the 5 best alternative WhatsApp applications you can use in 2021.
Top Alternative WhatsApp Applications to Use in 2021
In this article, we present the two applications that focus on both privacy and features. Both can be implemented in Joinchat through the OmniChannel Add-on, we do not intend to stop you from using WhatsApp, but you should take into account that not all users use it, and it is good to give more alternatives to your customers to contact you in a comfortable and friendly way.
1. Telegram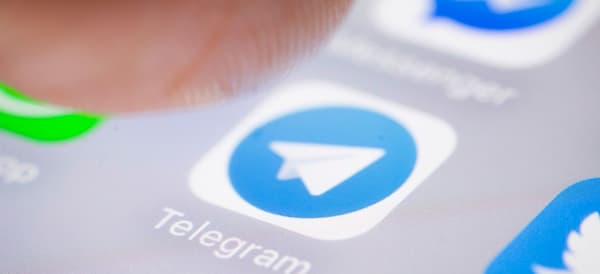 Telegram Messenger has been known as the best competitor of WhatsApp for a long time and nothing has changed. The open source messaging application is still the best alternative to WhatsApp that exists. Along with the usual messaging features that both WhatsApp and Telegram package, the latter brings other features such as supergroups of up to 100,000 people, public channels, user names, file sharing capability of up to 1.5 GB, password lock, self-destructing messages and end-to-end encryption in the secret chat, among other things.
Plus, there are the Telegram Bots, which really enhance the experience. Not only do the bots provide you with important information on the go, but there are several game bots that allow you to play within the messaging application.
That said, Telegram lacks the video call feature. But it makes up for this by providing truly unique features not found in WhatsApp. So, if you don't care about video calling, you can't go wrong with choosing Telegram Messenger as your messaging application.
Availability: Android, iOS, Windows Phone, Windows, macOS, Linux, Web (Free)
2. Signal
Signal Foundation, the organization that drives the end-to-end encryption technology in WhatsApp Messenger and Facebook Messenger, offers its own messaging application called Signal Private Messenger. As expected, Signal brings a number of security advantages compared to WhatsApp. It offers messages that self-destruct, screen security (prevents anyone from taking screenshots) and much more.
In addition, Signal brings encryption to your backups, calls, group calls and all other application data. Even the files you send with Signal are protected. In addition, according to the Apple App Store listing, Signal does not link any data to your identity. It's a great application for anyone who wants to chat securely with other users. That's why Signal is so popular with journalists. Signal Private Messenger is for people who are looking for a simple and secure messaging application, and if you are looking for something like this, it is the best alternative to WhatsApp for you.
Availability: Android, iOS, Windows, macOS, Linux (Gratuito)